LOGISTICS FROM WAREHOUSE TO LIVINGROOM...
A fridge three floors up in a building on an Amsterdam canal? Luxury furniture for a historic farmhouse on a hill in Tuscany that can only be reached by an unpaved path? At Jan Krediet, we do not shy away from such challenges. In fact, it makes our logistics heart beat faster. With an extensive global network of permanent logistics partners, our B2C team brings every order to a successful conclusion.
Request a quote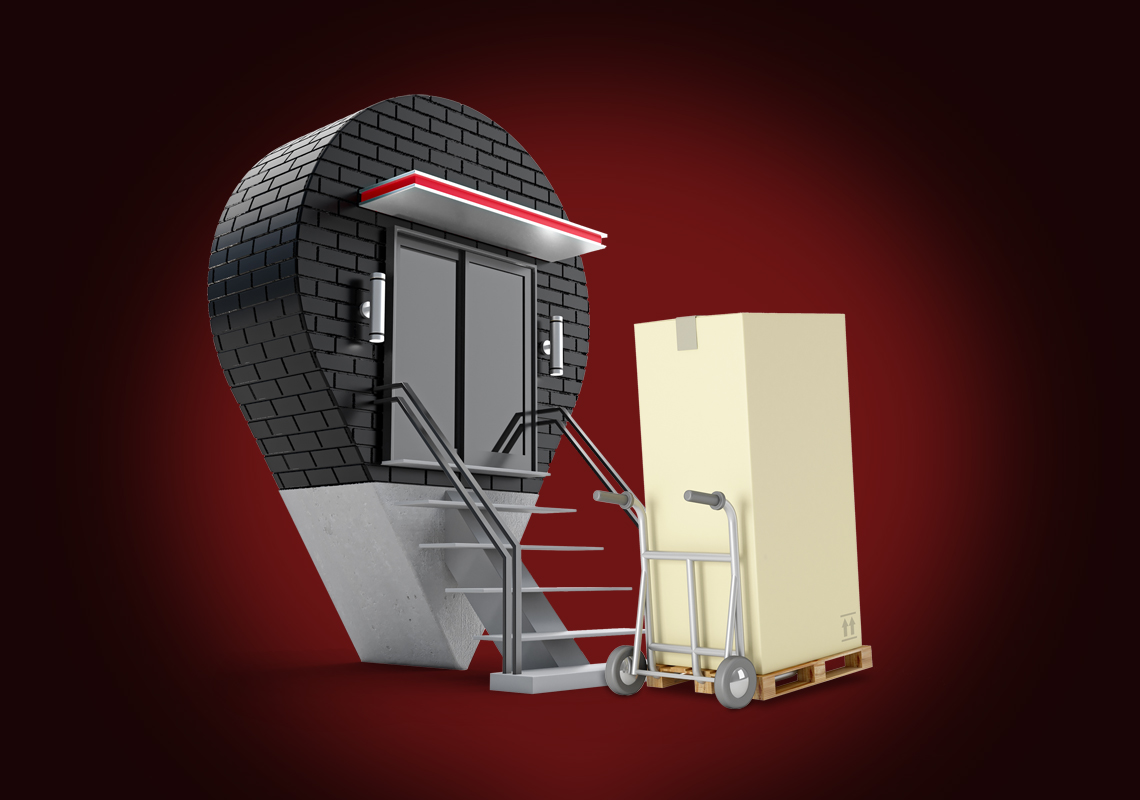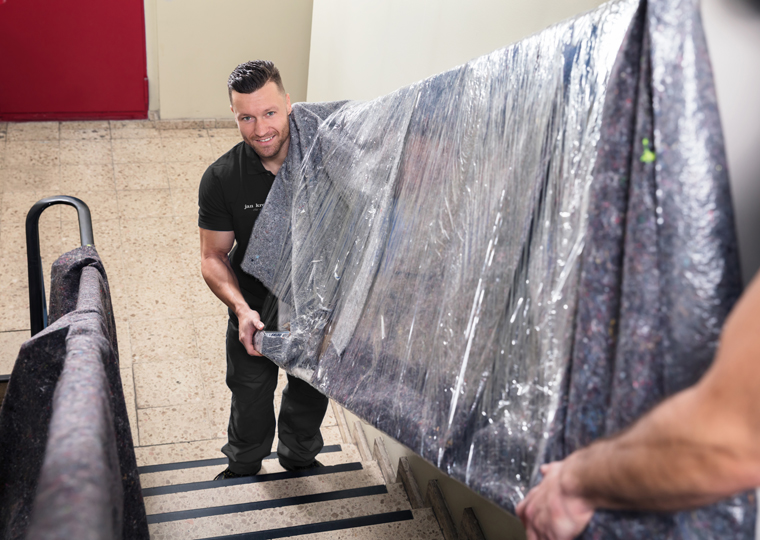 A B2C OFFER UNIQUE IN ITS KIND
WE ALWAYS FIND A SOLUTION
Jan Krediet's B2C specialism goes far. Very far. Customers experience in practice that with us 'unburdening' really means that you don't have to worry about anything else. A comprehensive service, combined with a tailor-made approach per client, results in an offer that is unique in its kind. 'We always find a solution' is a common saying in our B2C department. And in practice, we succeed. That means Jan Krediet dares to issue a No-Doubt Guarantee with confidence. In the Netherlands, but also far beyond.
EXTENSION OF THE CUSTOMER
Customers who use our B2C services have often been doing so for many years. Among them are manufacturers of furniture and kitchens in the high-end segment, but also importers, online providers and physical shops, who see in Jan Krediet an extension of their own customer-oriented approach. Or large organisations that choose to have us deliver all the equipment their employees need to work from home, on a turnkey basis, including the assembly of furniture and connection of equipment. The list of surprising total solutions is endless.
TAILOR-MADE APPROACH
Jan Krediet offers all the ingredients for the tailor-made approach. From the moment a container of goods is received at the Port of Rotterdam, for example, we take over responsibility. Customers can use warehouse capacity in the Netherlands of more than 30,000 m2. The moment a product is called by the customer, our radar work starts turning. We completely take over communication with the end customer until the goods are delivered assembled in the right room. And, of course, we keep our customer informed (online) of all steps. We understand better than anyone that the end customer's appreciation is reflected in online reviews and that those reviews can be crucial for our customers.
B2C-LOGISTICS HIGHLIGHTS...
A SOLUTION ALWAYS AND EVERYWHERE

UNIQUE CUSTOMISED APPROACH TAILORED TO CUSTOMER PROCESS

TURNKEY SOLUTIONS INCLUDING ASSEMBLY AND INSTALLATION

UP-TO-DATE COMMUNICATION FROM ORDER TO DELIVERY

THE CERTAINTY OF GOOD REVIEWS
A BISCUIT TO GO WITH IT?
The customer determines the level of delivery, with the so-called 'white glove approach' approaching the ultimate level of customer indulgence. Want a vase of flowers and a filled biscuit tin on your client's new dining table? Jan Krediet will take care of it. Anything for a 10 in the customer review.
REAL PEOPLE, REAL SOLUTIONS - A MATTER OF THE RIGHT TEAM
Jan Krediet's B2C team is happy to carry out customer-specific services and is ready to help you further. Where that caring comes from? Simple. We want the best for our customers. That's how we've been working for almost 100 years. Safe, reliable, sustainable. That is the basis. Contemporary digital efficiency goes well with old-fashioned customer focus. Hence, many of our customers are stayers.
Do you also want to offer your customers a unique experience? Bring it on! We have been ready for 99 years.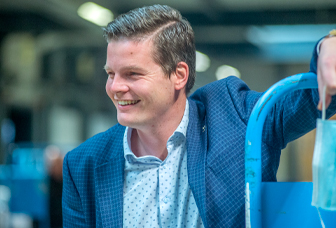 Questions about B2C-logistics?
ASK OUR SPECIALIST...
Do you have a question or a logistical challenge? Our specialist Siep Visser is happy to think along with you. Send an e-mail or contact him by phone.