A CUSTOMER-FRIENDLY B2C DISTRIBUTION WORLDWIDE...
Do you want us to deliver your furniture or other sensitive goods directly from the factory or our warehouse to the consumer's home? It goes without saying that our team is also there for you. In fact, we offer many additional services when it comes to specialised home delivery. Such as the assembly of furniture at its final destination and the return and proper disposal of packaging.
Request a quote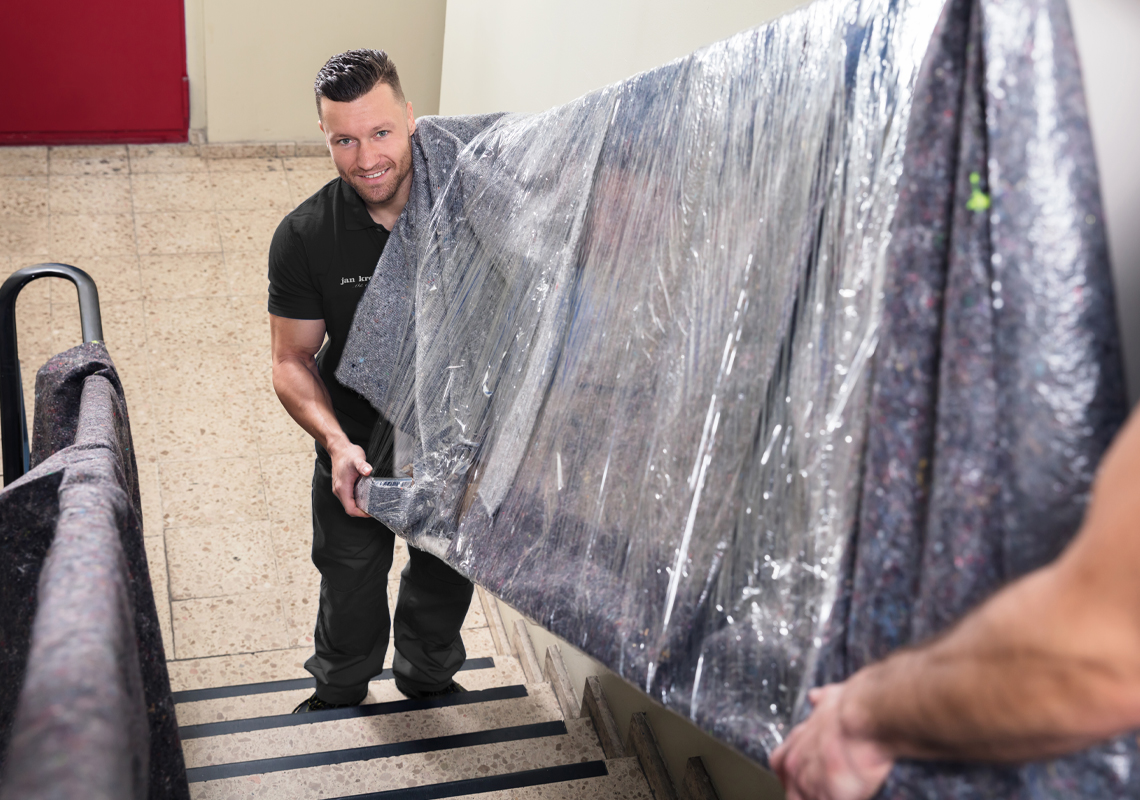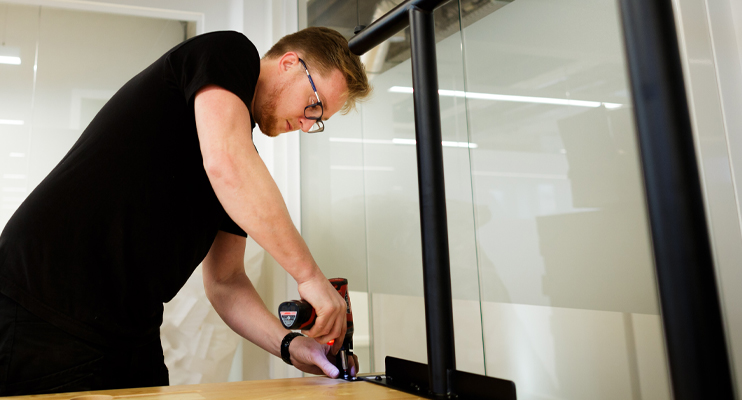 CUSTOMER FRIENDLINESS AND A HIGH SERVICE LEVEL
ALWAYS THE BUSINESS CARD FOR OUR CUSTOMERS
Regardless of the destination, our team ensures that our customers' goods are delivered on time and damage free. Obviously by skilled and friendly drivers, who also keep a good mood with a delivery to the fourth floor without a lift. Jan Krediet is your calling card at all times. That is why we train our drivers on-the-job. Not only in technical skills, but also in a customer-friendly, service-oriented attitude.
A WIDE RANGE OF EXTRA SERVICES
As part of our logistics solutions aimed at home deliveries, we can provide a wide range of additional services. Delivery by two people or more? White-glove service? Assembly or installation of furniture at home workplaces? However specific your question is, our team ensures that the B2C delivery to your customers is arranged down to the last detail.
WE SPEAK YOUR CUSTOMER LANGUAGE
We are an international player and know that the wishes and requirements for B2C distribution differ per country. With home deliveries abroad, you will not be faced with any surprises due to our extensive options and our worldwide network. Country wise, country honour and we have adapted our B2C distribution accordingly. That already starts with a customer service team that naturally speaks the language of your customers.
B2C DISTRIBUTION HIGHLIGHTS...
MULTI-LANGUAGE CUSTOMER SERVICE

Our customer service team answers questions quickly and is trained on-the-job in addition to being multilingual.

WHITE-GLOVE SERVICE

Our drivers and installers are friendly, polite, attentive and solution-oriented and appear stylishly wearing white gloves at your request.

TWO-MAN DELIVERY

We deliver your furniture or other vulnerable goods to your customer's location by means of a two-man delivery.

ASSEMBLY AND INSTALLATION ON SITE

Furnish a workplace or office on location? We assemble and install your furniture and other fragile goods professionally.

GLOBAL DISTRIBUTION NETWORK

Thanks to our own extensive capabilities and carefully built global distribution network, MACH-3000 Alliance, we can offer our customers a B2C solution anytime, anywhere.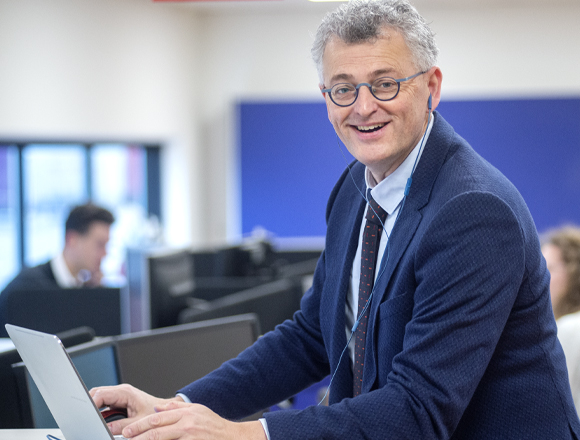 Questions about B2C distribution?
ASK OUR SPECIALIST...
Do you have a question or a logistical challenge? Our specialist Foppe Bakker is happy to think along with you. Send an e-mail or contact him by phone.