OUR LOGISTIC SOLUTIONS FOR THE ACCOMMODATION SECTOR...
Furnish five hundred holiday homes in a short period of time? Arranging the complete logistics for the renovation of your hotel rooms? As a renowned project logistics partner, we are happy to be of service. Last-minute requests and coming up with solutions on the spot are no problem for our team. Wherever in the world, they take on your project logistics challenges. With only one goal in mind: getting the work done beyond expectations and within the deadline.
Request a quote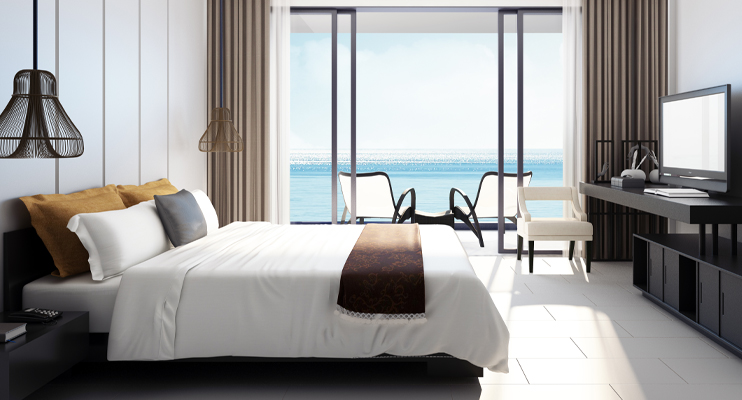 THE VARIETY OF INTERIORS IS LARGE
WE ARE FAMILIAR WITH THE HIGH REQUIREMENTS
Whether it concerns the furnishing of a holiday home, hotel room, reception, lounge or restaurant: the interior of your location must invite and appeal to the guest. In addition, the variety of interiors within the accommodation sector is large and there are high requirements when it comes to firmness, durability and hygiene.
JUST-IN-TIME AND JUST-IN-PLACE
Our project teams have the expertise to furnish your accommodations completely according to your wishes. They keep tight control, so that you have the certainty that your furniture and related goods are in the right place at the right time. A thorough and fully coordinated planning is crucial, because every day that you cannot open is costly. Our team has extensive experience with project logistics where tight lead times are leading.
OUR PROJECT TEAM LEAVES NOTHING TO CASE
Before we start the installation of your accommodation, our skilled project team has fully thought out all the ins and outs of your project. Nothing is left to chance, so that we can deliver your interior quickly, efficiently and as agreed. It goes without saying that we make optimal use of all our value-added logistics services for your project. Do you want to temporarily store furniture or parts? Managing your stocks? Assembly of your goods in our warehouses or at your location? You can be assured that we will come up with a total logistics solution that seamlessly matches your wishes, processes and project.
HIGHLIGHTS FOR THE ACCOMMODATION SECTOR...
CUSTOMISED PROJECT MANAGEMENT

Our project team leaves nothing to chance, so that your interior can ultimately be delivered quickly, efficiently and as agreed.

WORLDWIDE AND UNLIMITED

Our project managers travel to your location worldwide and coordinate the correct implementation of your project on site.

ASSEMBLY AND INSTALLATION ON SITE

We assemble and install your furniture and other fragile goods professionally. From holiday home or hotel room to reception, lounge or restaurant, we take care of your interior.

FLAWLESS DELIVERY

A flawless delivery within the deadline with as little disruption as possible for your staff and guests.

MEET THE STRONGEST REQUIREMENTS

Our project teams keep tight control during the furnishing of your accommodation. This way you are assured that your interior is satisfactory and that your furniture and related products are in the right place at the right time.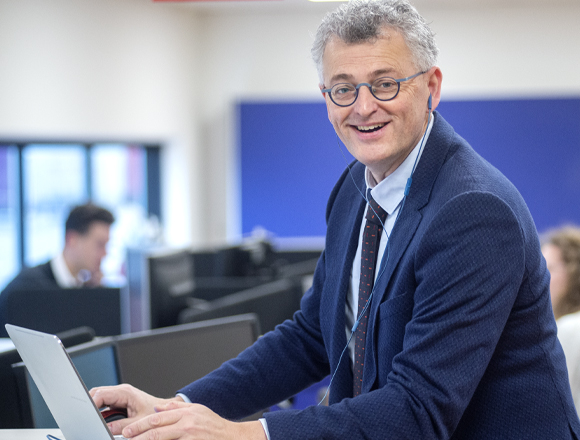 Questions about our solutions for the accommodation sector?
ASK OUR SPECIALIST...
Do you have a question or a logistical challenge? Our specialist Foppe Bakker is happy to think along with you. Send an e-mail or contact him by phone.