OUR LOGISTIC SOLUTIONS FOR THE OFFICE SECTOR...
Meeting rooms, reception areas, boardrooms and company canteens: furnishing offices is a logistics project. As one of the largest players in furniture logistics, we install your furniture and related goods at office locations worldwide. Secure, efficient and of course on time. We use our wide range of value-added logistics services for you as required. Do you need warehousing, transport, project management and on-site assembly? Our team is happy to advise and assist you.
Request a quote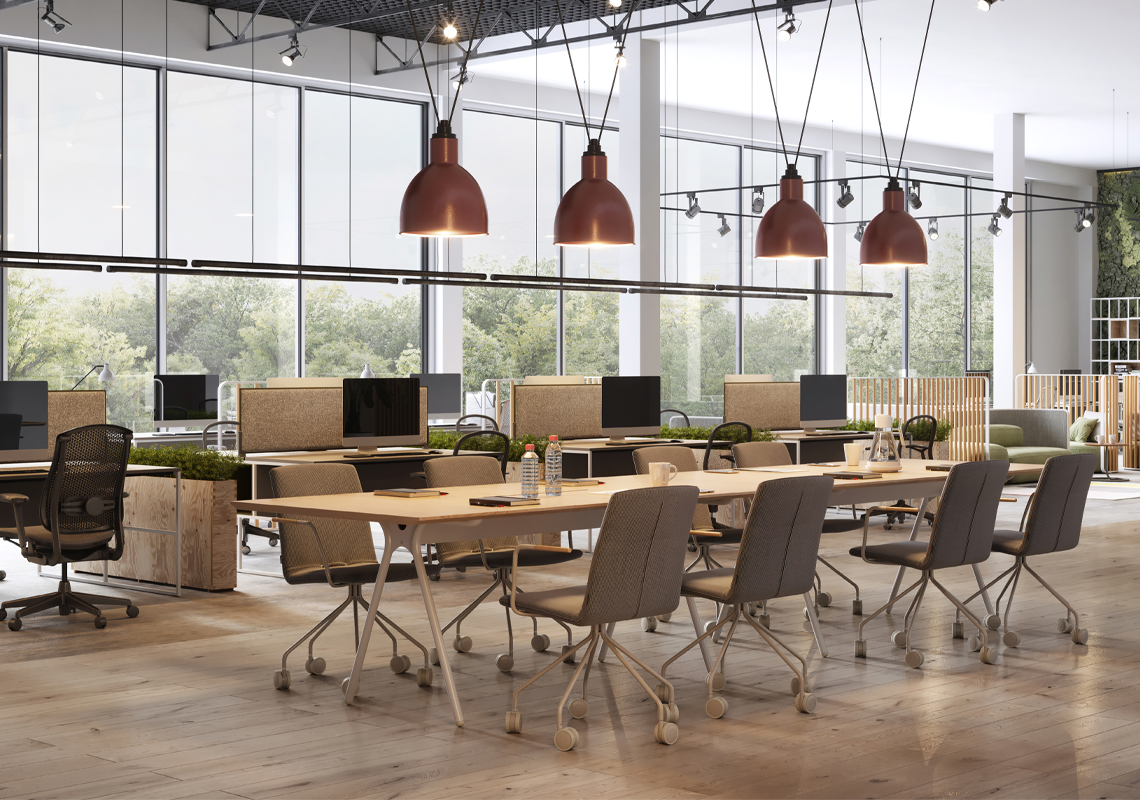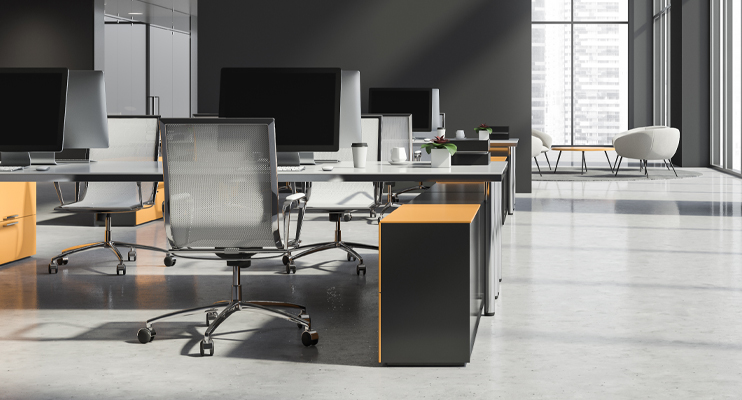 LAST MINUTE REQUESTS AND SOLUTIONS ON THE SPOT
OUR EXPERIENCED TEAM CAN DO IT ALL
Last-minute requests and coming up with solutions on the spot are no problem for us. Our experienced team can do it all when it comes to office furnishings in which many parties have to work together. Our project managers seamlessly coordinate all activities, so that we efficiently and effectively achieve the goal: delivering your office furnishing beyond expectations within the set deadline.
THE WORLD DETERMINES THE SCOPE OF OUR WORKPLACE
In our project logistics we think and act globally and without borders. Wherever your office building is located, our project managers travel to your location and together with local partners ensure the correct coordination and implementation of your project. Also when it comes to your office buildings, because we often work for larger organisations and multinationals worldwide. On a weekly basis, our team delivers 10,000 m2 of project furnishing.
FULL-SERVICE PROJECT MANAGEMENT
Before we start setting up your location, we think with you in all phases of your logistic chain. From warehousing and transport to the final installation. Do we need to temporarily store your office furniture or other goods? Can we use our swap bodies for transport to your office location? Or is it possible to use our transport combinations in case of higher volumes? Whatever service you require, our project managers leave nothing to chance and work out your project in detail in advance. To then furnish your office efficiently and effectively. During the process, your permanent project manager at Jan Krediet will of course keep you accurately informed of all progress.
HIGHLIGHTS FOR THE OFFICE SECTOR...
CUSTOMISED PROJECT MANAGEMENT

Every office is unique, we naturally adapt our project management accordingly.

NOTHING IS LEFT TO CHANCE

Based on your data and floor plans, we plan and coordinate all the ins and outs of your office design.

UNLIMITED POSSIBILITIES

Our project managers travel to your offices worldwide and ensure a professional coordination of your projects.

ON-THE-JOB TRAINING

We train our people ourselves. On-the-job and with attention to the furniture and processes of our customers.

THE EXPERTISE AND FLEXIBILITY NEEDED

Our installation team has the necessary expertise and flexibility. They keep a level head at all times and act quickly and effectively if necessary.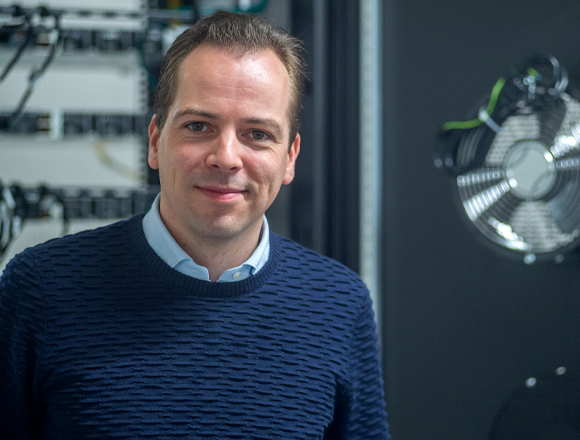 Questions about our solutions for the office sector?
ASK OUR SPECIALIST...
Do you have a question or a logistical challenge? Our specialist Rob Linssen is happy to think along with you. Send an e-mail or contact him by phone.