A PROFESSIONAL ASSEMBLY WORLDWIDE...
The assembly of your furniture or other fragile goods is a specialist job that you can leave to our experienced and professional team with confidence. They assemble your goods in our warehouses, but can also be of service to you on a project location. Assembly of high-tech goods? That is no problem either. Our specially equipped and dust-free clean room offers the optimal working environment for this.
Request a quote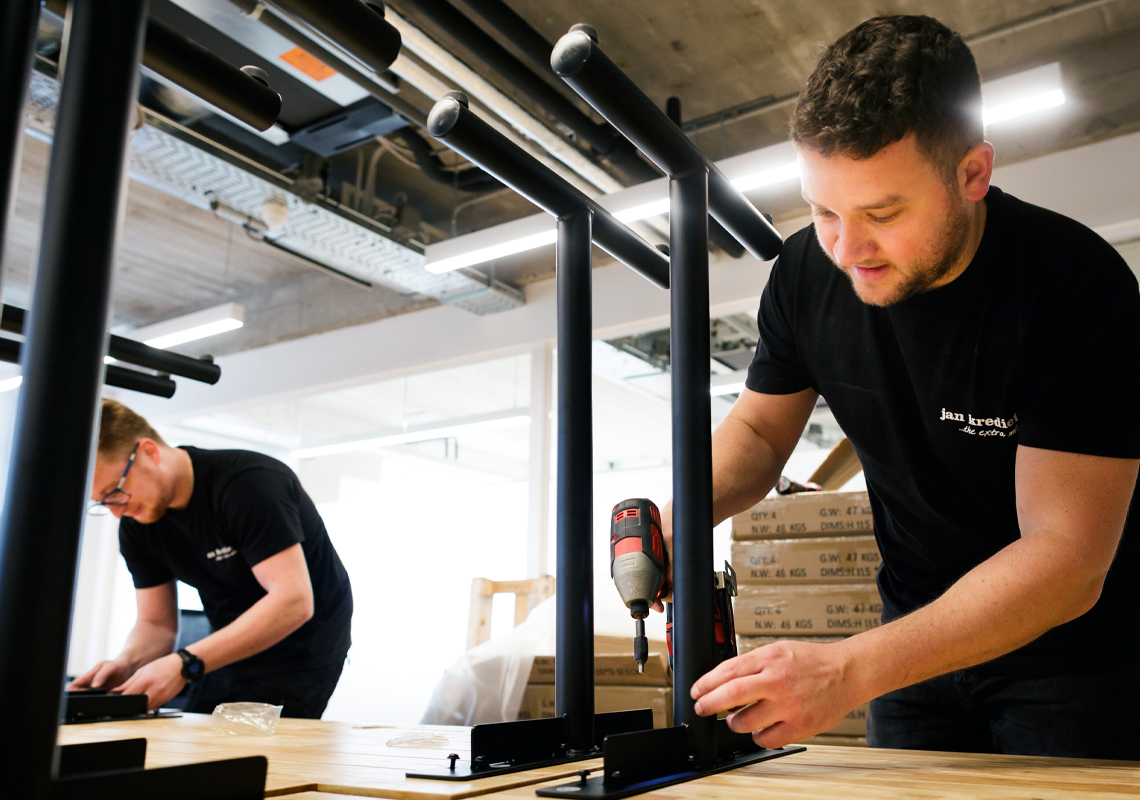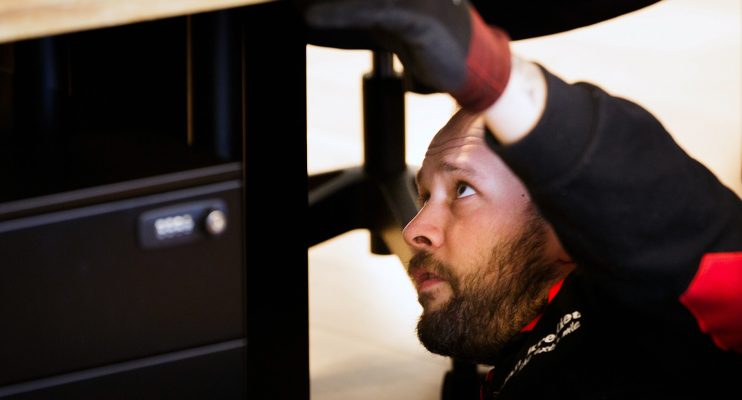 AN ASSEMBLY TEAM TRAINED ON-THE-JOB
THE SECURITY OF A CAREFUL ASSEMBLY
In addition to sufficient technical knowledge, involvement and responsibility are crucial for efficient assembly. That is why we train our technicians ourselves. On-the-job with care and respect for your fragile goods. They ensure that the assembly is carried out carefully and without errors.
PRODUCT-SPECIFIC TRAINING AND TOOLS
We have the knowledge and the right tools in-house for the assembly of furniture, kitchens and related items. Does your assignment require product-specific knowledge or tools? Then you can also call on us. We additionally train our team to be able to work to your full satisfaction in this case as well.
ASSEMBLY FOR HIGH-TECH EQUIPMENT
A special line of work is our assembly for server cabinets or other high-tech equipment. Precision work in which a wrongly connected cable or an incorrect label can have far-reaching consequences. Our expert team has extensive experience in careful labelling and cabling. It goes without saying that in all our assembly solutions you can count on the personal approach and care of your permanent project manager at Jan Krediet.
ASSEMBLY HIGHLIGHTS...
SPECIALLY EQUIPPED WAREHOUSES

Parts of our warehouses are specially equipped for our assembly activities. We also have a dust-free clean room.

ON-THE-JOB TRAINING

Flawless and damage-free assembly is essential. We therefore train our people ourselves with care and respect for furniture and other fragile goods.

PROFESSIONAL TOOLS

We have the right tools in-house to assemble your fragile goods professionally and without damage.

ASSEMBLY OF HIGH-TECH EQUIPMENT

Our expert team has extensive experience in the careful assembly, labelling and cabling of high-tech equipment.

AT OWN AND EXTERNAL LOCATION

Our team assembles in our warehouses and at external locations.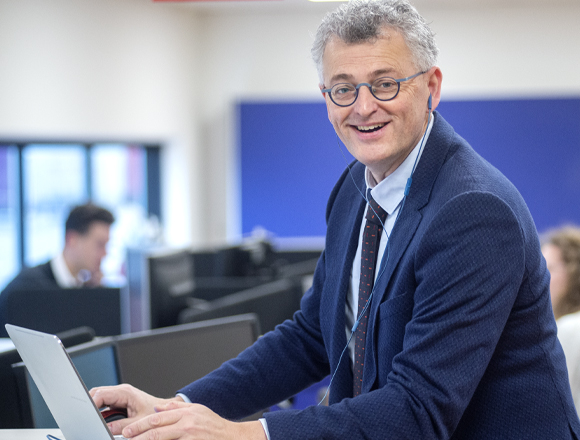 Questions about assembly?
ASK OUR SPECIALIST...
Do you have a question or a logistical challenge? Our specialist Foppe Bakker is happy to think along with you. Send an e-mail or contact him by phone.