OUR LOGISTIC SOLUTIONS FOR THE BUSINESS RELOCATION SECTOR...
Relocating valuable and fragile goods requires trust, and this also applies to extensive business relocations. You are therefore looking for a logistics partner with knowledge, experience as well as flexibility and creativity. Last-minute requests and coming up with solutions on the spot? Our team will be happy to assist you. Wherever in the world, they will meet your relocation challenge. With only one goal in mind: getting the work done beyond expectations and within the deadline.
Request a quote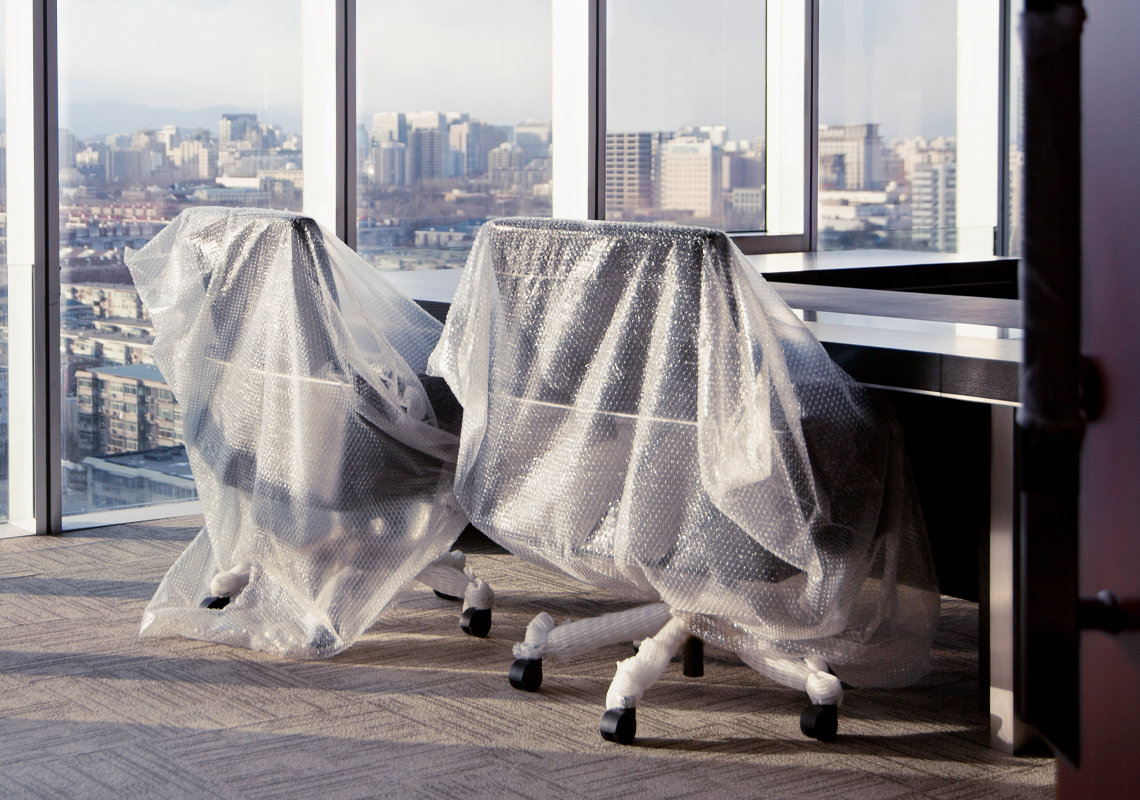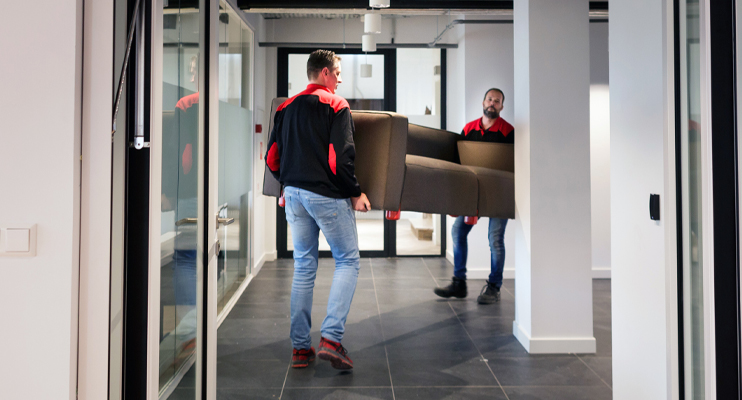 RELOCATIONS WELL ORGANISED FROM START TO FINISH
OUR EXPERIENCED TEAM IS READY FOR YOU WORLDWIDE
Relocation planning and advice, assembly and disassembly or the removal of goods. Our team takes care of your business relocation with the versatility and ingenuity you would expect from a renowned logistics service provider.
FURNITURE LOGISTICS EXPERTISE AND VALUE-ADDED SERVICES
Whether it is a national business relocation or moving a work site to the other side of the world, we are there to get the job done. As one of the largest players worldwide in furniture logistics, we know better than anyone how to get your vulnerable furniture and related items safely to their final destination. This expertise combined with our warehousing, assembly and value-added logistics services ensure that we always have the optimum total solution for your business relocation.
A CARE-FREE DELIVERY WITHIN THE DEADLINE
Is interim storage required in our warehouses? Are the permits and customs documents in order? Is an outdoor lift needed? A smaller transport carrier for narrow streets in a city centre? Traffic controllers during loading and unloading? With Jan Krediet as project manager, you don't have to worry. We organise your business relocation in detail in the preliminary phase and act when the moment comes. It goes without saying that we leave the locations in perfect order. We vacuum, dispose of all packaging and take care of the final inspection round.
HIGHLIGHTS FOR THE BUSINESS RELOCATION SECTOR...
CUSTOMISED PROJECT MANAGEMENT

Every business relocation is unique, we naturally adapt our project management accordingly.

NOTHING IS LEFT TO CHANCE

Based on your data and maps, we plan and coordinate all the ins-and-outs of your business relocation.

UNLIMITED POSSIBILITIES

Our project managers travel to your locations worldwide and ensure expert coordination of your relocation.

ON-THE-JOB TRAINING

We train our people ourselves. On-the-job and with attention to the sector and processes of our customers.

THE EXPERTISE AND FLEXIBILITY NEEDED

Our relocation team has the necessary expertise and flexibility. They keep a level head at all times and act quickly and effectively if necessary.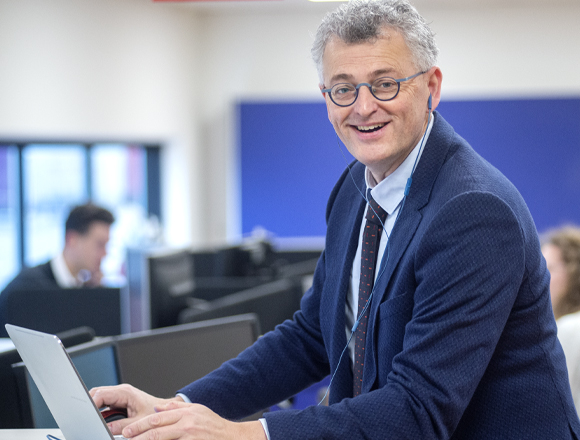 Questions about our logistic solutions for the business relocation sector?
ASK OUR SPECIALIST...
Do you have a question or a logistical challenge? Our specialist Foppe Bakker is happy to think along with you. Send an e-mail or contact him by phone.