OPTIMAL LEAD TIMES THROUGH CROSS-DOCKING...
With cross-docking, we use our swap bodies optimally for you, so that we can load and deliver your goods again as quickly as possible after unloading. The result? No unnecessary storage, short lead times and an efficient logistical process. Through our customer portal MyJanKrediet you always know exactly where your goods are.
Request a quote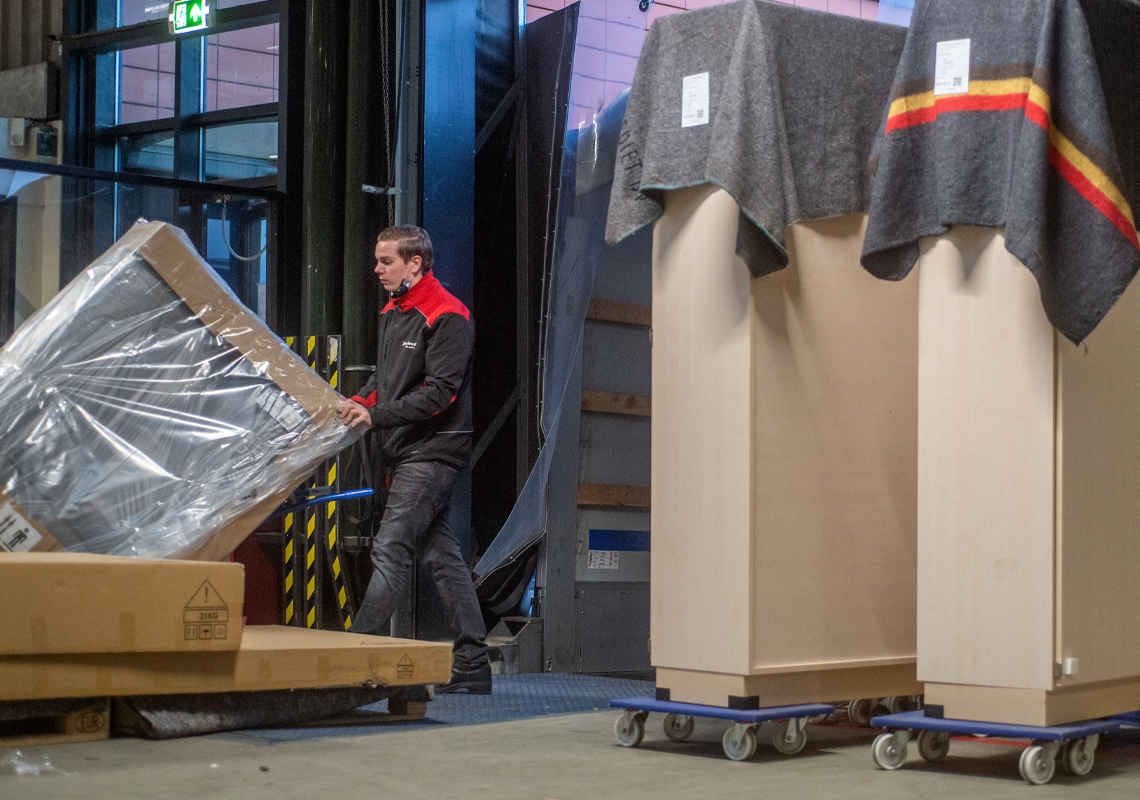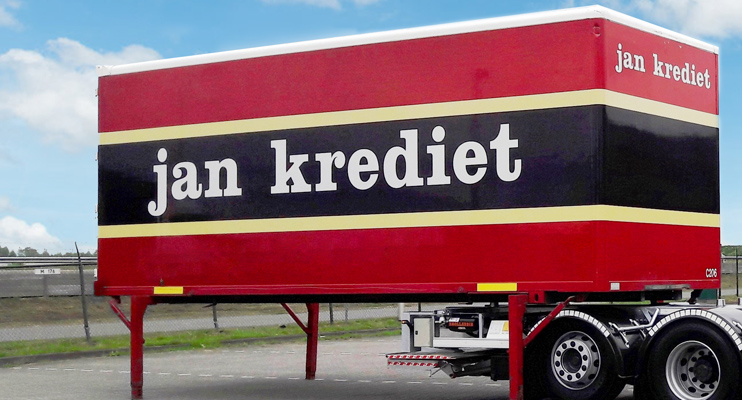 ADVANTAGE OF COMBINED FLOWS OF GOODS
EFFICIENT AND FAST DELIVERIES AS A RESULT
By cleverly combining different goods flows, we can optimise the lead times for our customers' deliveries. An efficient and environmentally-friendly process.
THE BENEFIT OF OUR SWAP BODIES
Cross-docking is an optimal solution for deliveries where the goods are initially distributed worldwide. We use our unique concept of swap bodies to collect and store goods that arrive at us for a short period of time. As soon as your delivery is complete, we can distribute it immediately and completely (possibly in combination with other goods with the same destination) for you to the desired location. We can of course also add goods that you have stored with us for a longer period of time to the delivery. A big benefit of cross-docking is that you can combine all parts into one shipment.
INSIGHT INTO YOUR GOODS FLOW ANYTIME AND ANYWHERE
In cross-docking, making clear and specific delivery agreements is crucial. Are the goods individually packaged or does our team have to split the incoming delivery first? Do the goods arrive at the same time or is there friction in the delivery? Questions and uncertainties that constitute a logistical challenge that our team will gladly take on for you. Through our warehouse management system, we can register your incoming flow of goods directly and share this information with you through the MyJanKrediet customer portal. What does that mean for you? Insight and overview anytime and anywhere during the entire logistics process. That is also Jan Krediet.
CROSS-DOCKING HIGHLIGHTS...
PREVENTION OF UNNECESSARY STORAGE

Cross-docking saves you unnecessary storage.

CUSTOMER PORTAL MYJANKREDIET

Thanks to our advanced customer portal you always have insight and overview of your goods flow.

POSSIBLE COMBINATION WITH STOCK GOODS

Naturally, we can also distribute goods that you have stored with us for a longer period of time via cross-docking.

PART OF YOUR KEY TO SUCCESS

Cross-docking can be an ideal solution for unique goods in your range.

EFFICIENT AND ECO-FRIENDLY

With cross-docking we combine goods with the same destination into one delivery. That is efficient and environmentally friendly.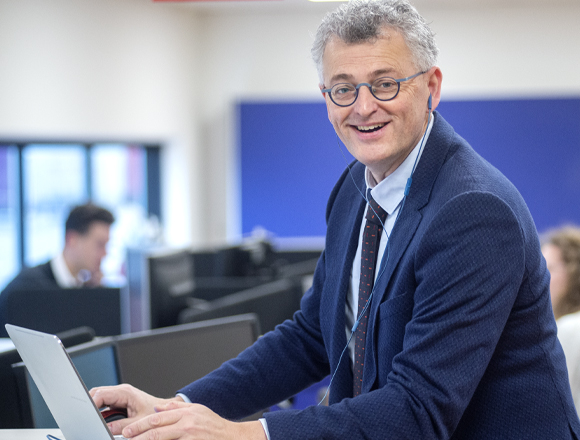 Questions about cross-docking?
ASK OUR SPECIALIST...
Do you have a question or a logistical challenge? Our specialist Foppe Bakker is happy to think along with you. Send an e-mail or contact him by phone.