PROFESSIONAL INSTALLATION AROUND THE WORLD...
Do you want to have your furniture or other sensitive goods installed on site? No problem! We ensure that our customers' goods are professionally installed in the right place, always and everywhere at the right time. Wherever your project location is in the world, you can count on Jan Krediet's installation team.
Request a quote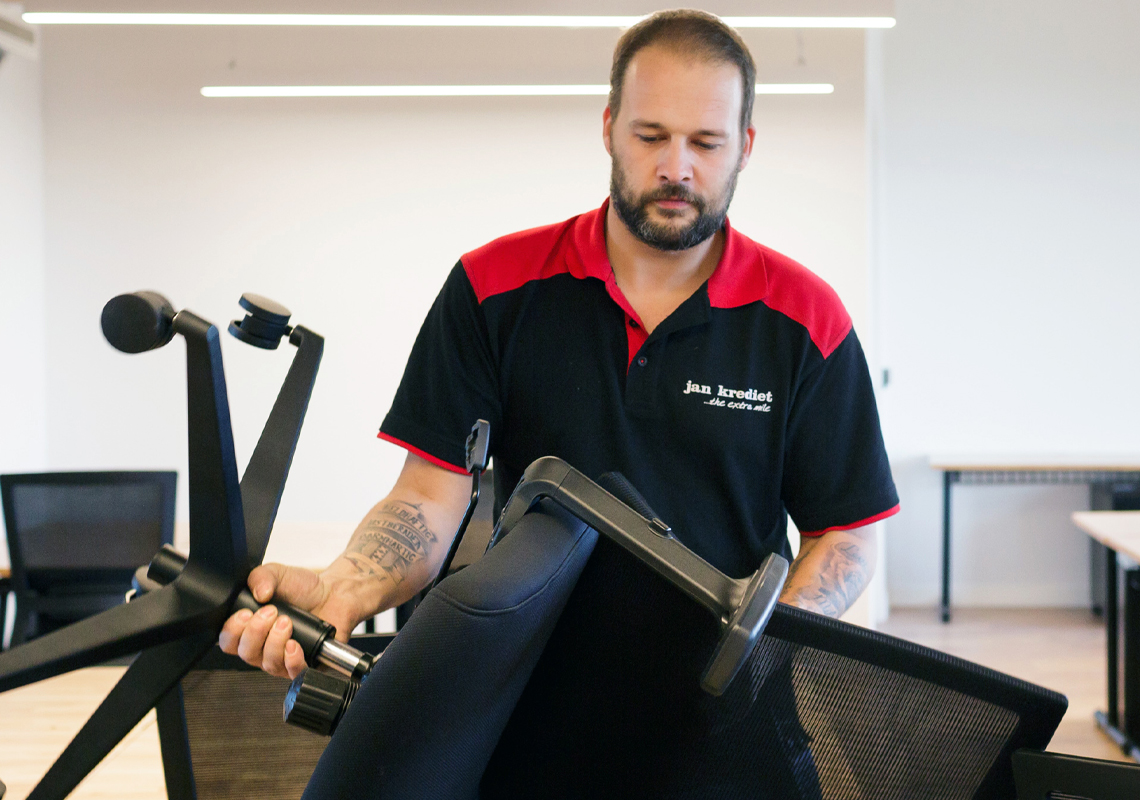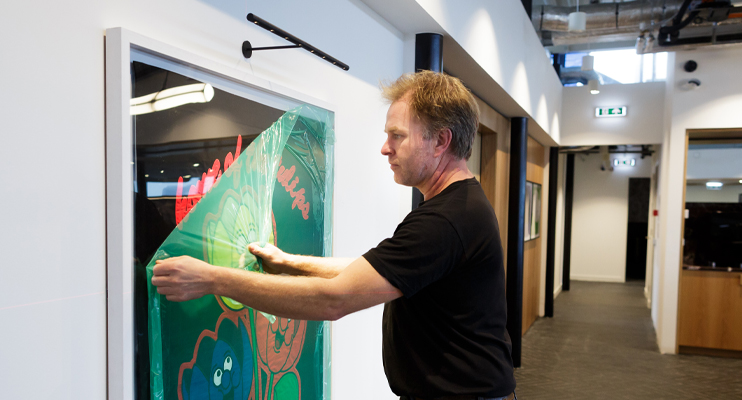 THE ADDED VALUE OF OUR INSTALLATION TEAM
A PERFECT DELIVERY WITHIN THE DEADLINE
The commitment of our team to your project is also of added value for installation on location. They leave nothing to chance and always keep tight control. In the preliminary phase, our project managers fully map out all the details of your project, so that we can start working efficiently and effectively during the final installation. We deliver an average of 10,000 m2 of project design in a week. Professional, flawless and within the deadline.
METICULOUS PREPARATION IS ESSENTIAL
Setting up project locations goes further than installing goods. All kinds of peripheral matters must be properly arranged and coordinated in advance. For example, is an outdoor lift necessary to get your interior to the third floor? A smaller truck on narrow city centre streets? The presence of traffic controllers during the unloading of your goods? Thanks to the sophisticated preliminary work by our logistic project managers, we will not be faced with any surprises. It goes without saying that they are always on site to supervise the installation of your project from start to finish.
ACTING QUICKLY AND WORKABLE SOLUTIONS
Where several organisations work together, not everything always runs smoothly. Certainly at large locations, activities can take place simultaneously. For example, an already installed workplace may have to be relocated, because the electrical wiring is completed later than planned. Thanks to our flexibility and experience, we can act quickly at such moments and arrive at a workable solution. It goes without saying that we leave the project location in perfect condition after installation. We vacuum, dispose of all packaging materials and do a final inspection round. Everything with the aim that your space is ready for use when we leave the building.
INSTALLATION HIGHLIGHTS...
10,000M2 OF PROJECT FURNISHING PER WEEK

Because all details have been fully mapped out in the preliminary phase, we can deliver an average of 10,000 m2 of project furnishing in a week.

YOUR PROJECT MANAGER IS ALWAYS PRESENT ON SITE

It goes without saying that your project manager is always on site to supervise the installation of your project from start to finish.

THE EXPERTISE AND FLEXIBILITY NEEDED

Our installation team has the necessary expertise and flexibility. They keep a level head at all times and switch quickly and effectively if necessary.

PROJECT MANAGEMENT TAILORED TO YOUR SECTOR

Project management tailored to your sector. Tailored for education, healthcare, events and more.

NOTHING IS LEFT TO CHANCE

Based on your data and floor plans, we plan and coordinate all the ins-and-outs of your project.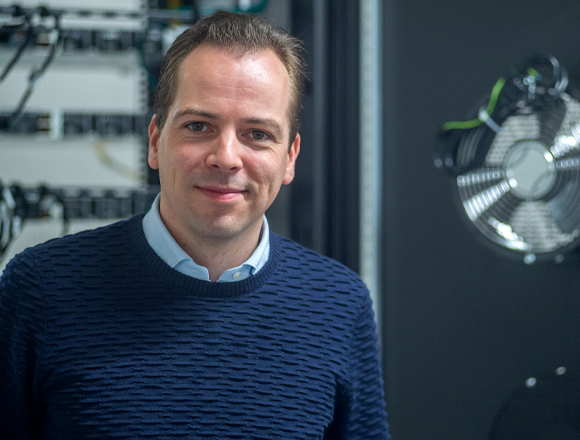 Questions about installation?
ASK OUR SPECIALIST...
Do you have a question or a logistical challenge? Our specialist Rob Linssen is happy to think along with you. Send an e-mail or contact him by phone.