KITCHEN TRANSPORT WITH A VOLUME DIFFERENCE OF 60%...
Every night our drivers are on the road to collect kitchens from a large kitchen manufacturer, located in the famous Küchenmeile. Time is everything in this industry, because the kitchens are delivered to the kitchen stores and dealers the next morning.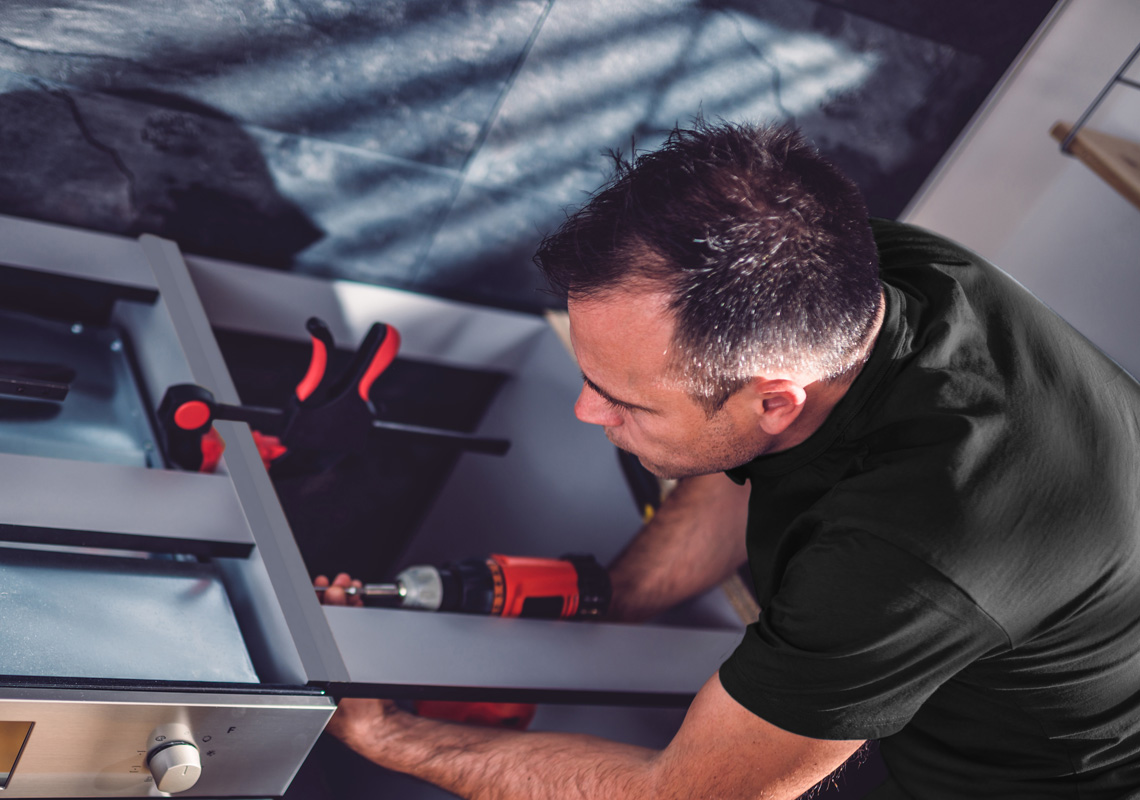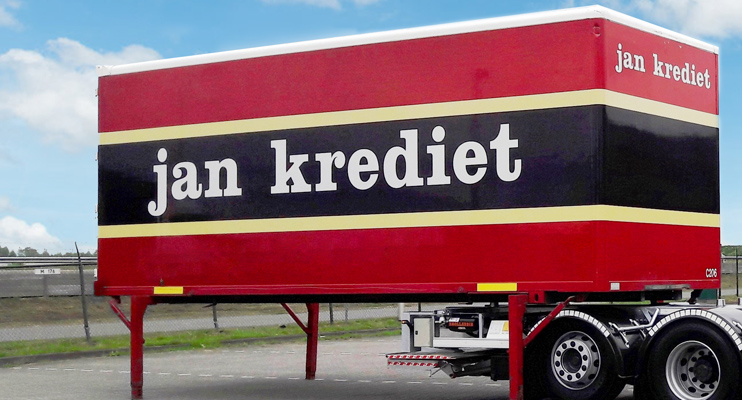 SHORT LEAD TIMES AND VARYING VOLUMES
OUR KITCHEN TRANSPORT MOVES WITH IT
Being able to deal with short lead times and changing volumes is crucial in kitchen transport. Our customer, one of the leading kitchen suppliers in the German Küchenmeile near Osnabrück, has fifteen Jan Krediet swap bodies ready, of which more or less are loaded every week.
THE USE OF SWAP BODIES FOR DELICATE KITCHEN TRANSPORT
A week in advance, Jan Krediet's kitchen transport experts plan the expected numbers of cubic metres of kitchen furnishings in route sequence. A weekly volume difference of 50% to 60% is no problem at all. The flexible concept of our swap bodies helps to do this as efficiently as possible. Our drivers collect the full swap bodies and put empty swap bodies in their place, which our client can then reload. If it is necessary to keep the goods in intermediate storage for a few days, this is no problem at all. Our swap bodies are extremely suitable for vulnerable kitchen furniture.
AN EFFICIENT AND EFFECTIVE DELIVERY ALWAYS THROUGH FOUR EYES
To ensure that unloading at the kitchen shops proceeds as quickly and smoothly as possible, two people from Jan Krediet are always involved in the delivery of the kitchen furniture. This has several advantages. Unloading at destination is faster and more efficient, with more care and attention for the product. In addition, two people see more than one during the last inspection round that we run as standard after delivery.
B2B AND B2C DISTRIBUTION OF KITCHENS
Most kitchens are delivered to business addresses, but delivery directly from the factory to the consumer's home is also possible on a larger scale. As in our B2B distribution, we also use our full range of additional services in our B2C distribution. For example, we offer the possibility that the kitchens are delivered with white-glove service to prevent any risk of damage.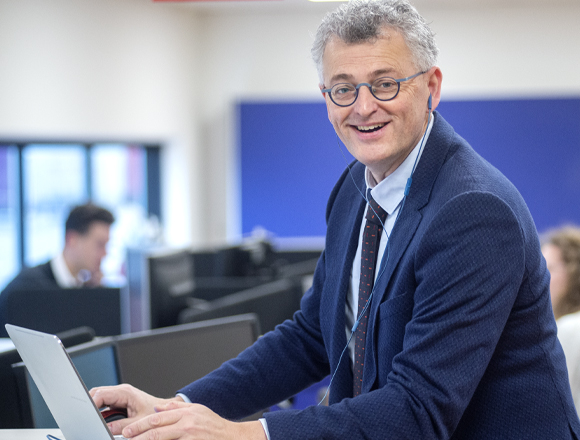 Questions about our solutions for kitchen transport?
ASK OUR SPECIALIST...
Do you have a question or a logistical challenge? Our specialist Foppe Bakker is happy to think along with you. Send an e-mail or contact him by phone.